Alvin & Sherrie Bethea 60th Birthday Celebration 7/13/2018
Created 20-Jul-18
Modified 20-Jul-18
NAACP Press Conference 7/9/2018 - 14th Amendment Anniversary
Created 9-Jul-18
Modified 9-Jul-18
Rachel Yett photo session 6/30/2018
Created 30-Jun-18
Modified 30-Jun-18
McDonald's Grand Re-Opening - 8600 Citadel Way - 6/28/2018 - Ira Salls, Owner
Created 30-Jun-18
Modified 30-Jun-18
50th Year Anniversary Civil Disturbance in Louisville, KY - 5/27/2018
Created 28-May-18
Modified 28-May-18
LCCC Trustees of Inclusive Equity (i.e.) Awards Gala - 6/19/2018
Created 20-Jun-18
Modified 20-Jun-18
2018 Graduation Party: Jaila, Amiah, LaNasia, Tvetiana, Indya, iyanna - 6/1/2018
Created 15-Jul-18
Modified 15-Jul-18
Male High School Class of 1973 Reunion 5/26/2018
Created 27-May-18
Modified 27-May-18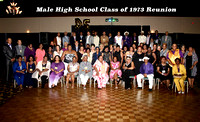 Wedding Celebration - Mr. & Mrs. George & Dallas Demaree - April 28, 2018 - 4 pm
Created 10-May-18
Modified 10-May-18
Senator Gerald & Kathy Neal - Ky Minority Scholarship Fund - 2018 Derby event
Created 10-May-18
Modified 10-May-18
Rev. Dr. C. Mackey Daniels Funeral Service 5/23/2018
Created 27-May-18
Modified 27-May-18
LCCC Oaks Day Derby Brunch 2018
Created 8-May-18
Modified 8-May-18
The Georgia Davis Powers Legacy Awards 4/26/2018 U of L Shelby Campus
Created 10-May-18
Modified 10-May-18
Race to Greatness - Kentucky Derby Museum - 4/22/2018 - Simmons College or KY
Created 10-May-18
Modified 10-May-18
Red Cross Hospital Historical Marker - 4//10/2018 - CW Cheri Bryant Hamilton
Created 10-May-18
Modified 10-May-18
Aleeta & Dwayne Powe Wedding Reception - 3/24/2018
Created 10-May-18
Modified 10-May-18
McDonalds Grand Opening - 5600 Preston Highway, Ira Salls, Owner - 3/15/2018
Created 20-Mar-18
Modified 20-Mar-18
31st Annual African American Catholic Leadership Awards Dinner 2018 - 3/10/2018
Created 14-Mar-18
Modified 14-Mar-18
LCCC PassPort event 3/14/2018
Created 15-Mar-18
Modified 15-Mar-18
Mr. & Mrs. Rayshan & Cara Robinson Wedding & Reception 12/29/2017
Created 2-Mar-18
Modified 2-Mar-18
Chestnut St Family YMCA Black Achievers Banquet - 2/24/2018 - Hyatt Regency
Created 26-Feb-18
Modified 26-Feb-18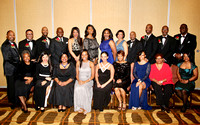 Moles - Photo Session 2/24/2018
Created 10-May-18
Modified 10-May-18
Rev Bryant Litton Photo session 2/19/2018
Created 10-May-18
Modified 10-May-18
Shameka O'Neal Photo Session 2/11/2018
Created 11-Feb-18
Modified 11-Feb-18
LINKS - Glitz & Glam Valentines Gala - 2/10/2018
Created 11-Feb-18
Modified 11-Feb-18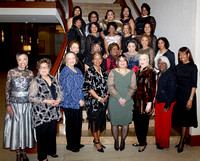 Girl Friends 2/3/2018
Created 3-Feb-18
Modified 3-Feb-18
National Council Negro Women (Martin Luther King Jr) event 1/13/2018)
Created 30-Jan-18
Modified 30-Jan-18
McDonald Grand-Reopening - 3340 Bardstown Road - 1/27/18 - Ira Salls, Owner
Created 29-Jan-18
Modified 29-Jan-18
Chestnut St YMCA Black Achievers 2018
Created 3-Feb-18
Modified 3-Feb-18
Dr. Martin Luther King, Jr. Celebration 1/15/2018 - Cathedral of the Assumption
Created 18-Jan-18
Modified 18-Jan-18
WeatherCheck staff
Created 5-Jan-18
Modified 5-Jan-18
Psi Boule event 12/2/2017
Created 5-Dec-17
Modified 5-Dec-17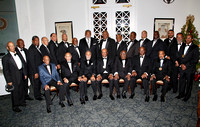 St. Augustine Catholic Church Directory - Group photo Sessions
Created 20-Dec-17
Modified 20-Dec-17
Emmanuel Baptist Church Christmas dinner 12102017
Created 11-Dec-17
Modified 11-Dec-17
The Fuller Center for Housing "The Millard Fuller Legacy Breakfast" 11/17/2017
Created 17-Nov-17
Modified 17-Nov-17
Jackie Johnson Family Photo session 11/24/2017
Created 25-Nov-17
Modified 25-Nov-17
Mr. & Mrs. Larry & Kellye Watkins Wedding - 9/30/2017
Created 3-Dec-17
Modified 3-Dec-17
Gray & Stephenson Family Event: Desirae's11th Birthday - A Hollywood Red Carpet
Created 21-Oct-17
Modified 21-Oct-17
Mr. & Mrs. Anthony & La' Quita Shelton Wedding 9/23/2017
Created 30-Sep-17
Modified 30-Sep-17
The Arthur M. Walters Bridge Builders Project "Our Freedom Songs" 10/8/2017
Created 10-Oct-17
Modified 10-Oct-17
La Michael & Tamara Elery Wedding - 9/2/2017
Created 9-Sep-17
Modified 9-Sep-17
LCCC Beauty and the Beast Production
Created 5-Aug-17
Modified 5-Aug-17
Jones & Sparks Family Reunion 2017 - Louisville, KY
Created 9-Jul-17
Modified 9-Jul-17
Friends of Distinction Annual Pool Party - 7/22/2017 - Barbara Earkman Home
Created 24-Jul-17
Modified 24-Jul-17
LCCC - Youth Summit 2017
Created 23-Jul-17
Modified 23-Jul-17
Linda Joyce Graves Bennett Memorial Services & Family gatherings
Created 24-Jul-17
Modified 24-Jul-17
LCCC Evander Holyfield presentation
Created 9-Jul-17
Modified 9-Jul-17
Steven & June Huggins 40th Wedding Anniversary Celebration 6/24/2017
Created 28-Jun-17
Modified 28-Jun-17
LCCC Talk Cyber Security Conference 6/14/2017
Created 16-Jun-17
Modified 16-Jun-17
LaNita Rocknettes School of Dance - June Fathers Day Concert - 6/2/2017
Created 4-Jun-17
Modified 4-Jun-17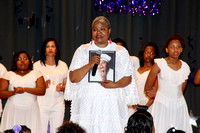 NCNW Jan 2017
Created 4-Jun-17
Modified 4-Jun-17
LCCC Annual Meeting 5/7/2017
Created 20-May-17
Modified 20-May-17
Sam Watkins Jr. Retirement Banquet 5/18/2017
Created 21-May-17
Modified 21-May-17
LCCC - Teen Leadership Council - Vision Russell 5K Run/Walk 2017
Created 21-May-17
Modified 21-May-17
LCCC - Sam Watkins Retirement Party Cruise 5/20/2017
Created 21-May-17
Modified 21-May-17
Ky Minority Scholarship Fund - "The Voice - Derby Style - 2017
Created 8-May-17
Modified 8-May-17
Annette Turner and Pat & Richard Carver Derby Party 2017
Created 9-May-17
Modified 9-May-17
PNC Gigabit Press Conference
Created 11-May-17
Modified 11-May-17
Chestnut St Family YMCA - 2017 Black Achievers Program banquet
Created 28-Feb-17
Modified 28-Feb-17
Charla Young - New Beginnings, New Year Celebration 1/14/2017
Created 16-Jan-17
Modified 16-Jan-17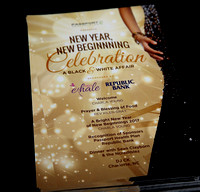 Lamont Hawkins Family - Christmas 2016
Created 24-Dec-16
Modified 24-Dec-16
LCCC Black Nativity - 12/16/2016
Created 18-Dec-16
Modified 18-Dec-16
NAACP Freedom Fund Banquet - Crowne Plaza Hotel - 12/8/2016
Created 9-Dec-16
Modified 9-Dec-16
Louisville Urban League Annual Report Luncheon 12/2/2016
Created 4-Dec-16
Modified 4-Dec-16
Annual Urban City Economic Empowerment Summit & Town Hall
Created 1-Dec-16
Modified 1-Dec-16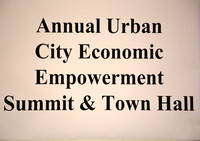 Oak Grove Missionary Baptist - Installation - Rev. Alyce French Johnson 8/13/17
Created 14-Aug-17
Modified 14-Aug-17
Oak Grove Baptist Church - Retirement Celebration - Rev Thomas Henry French
Created 7-Aug-17
Modified 7-Aug-17
Ye Old Esquire Gala - 11/19/2016 - Seelbach Hotel
Created 20-Nov-16
Modified 20-Nov-16
Yearlings Club, Inc - 65th Anniversary Gala - Horseshoe - 11/5/2016
Created 9-Nov-16
Modified 9-Nov-16
The Louisville (KY) Chapter of LINKS - Joy-Ann Reid
Created 15-Oct-16
Modified 15-Oct-16
Millard Fuller Legacy Breakfast - The Fuller Center for Housing - 11/11/2016
Created 12-Nov-16
Modified 12-Nov-16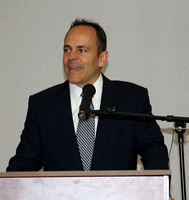 "Power Up - Why not Now" Charla Young 11/12/2016
Created 13-Nov-16
Modified 13-Nov-16
Signahill Assignment - St Peters United Church of Christ - Louisville KY
Created 22-Oct-16
Modified 22-Oct-16
LCCC WIZ final production 8/6/2016
Created 7-Aug-16
Modified 7-Aug-16
University of Louisville - Cultural Center staff photographs
Created 10-Aug-16
Modified 10-Aug-16
LCCC Structure & Pride Youth Mini-Summit - 7/26/2016
Created 26-Jul-16
Modified 26-Jul-16
Male High School - Class of 2001 - 15th Reunion
Created 24-Jul-16
Modified 24-Jul-16
Shemiya Obannon Sweeney Photo Session 7/23/2016
Created 24-Jul-16
Modified 24-Jul-16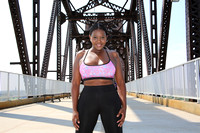 NAACP Scholarship event 6/11/2016
Created 7-Jul-16
Modified 7-Jul-16
Rocknete School of Dance Program 6/17/2016
Created 18-Jun-16
Modified 18-Jun-16
2016 Interregional African American Catholic Evangelization Conference
Created 12-Jun-16
Modified 12-Jun-16
Louisville Male High School - 50th Class Reunion - Class of 1966 - 6/2016
Created 7-Jun-16
Modified 7-Jun-16
Kentucky Minority Scholarship Fund - Derby Extravaganza 2016
Created 11-May-16
Modified 11-May-16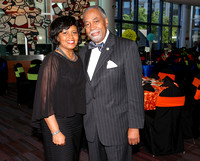 AAI Economic Development Summit 3/25/2016
Created 26-Mar-16
Modified 26-Mar-16
National College Choir Explosion - 4/9/2016
Created 11-Apr-16
Modified 11-Apr-16
Derrick Houston - 64th Annual Alta Qualidad Derby Dance 5/7/2016
Created 8-May-16
Modified 8-May-16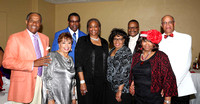 Krenishia & Matthew Daniels Wedding 3/5/2016
Created 8-Mar-16
Modified 8-Mar-16
29th Annual African American Catholic Leadership Awards Banquet - 3/5/2016
Created 10-Mar-16
Modified 10-Mar-16
Maynita Stokes Retirement Celebration 2/27/2016
Created 29-Feb-16
Modified 29-Feb-16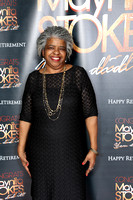 Black Achievers 2016 Awards Banquet 2/20/2016
Created 25-Feb-16
Modified 25-Feb-16
Louisville CHUMS event 2/21/2016
Created 22-Feb-16
Modified 22-Feb-16
Comemoration of the 50th Anniv. of the Ky Civil Rights Act of 1966
Created 29-Jan-16
Modified 29-Jan-16
National Council Negro Women (NCNW) Martin Luther King Celebration 2016
Created 23-Jan-16
Modified 23-Jan-16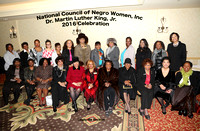 Charla Young - "New Years, New Beginning" Celebration 1/2/2016
Created 4-Jan-16
Modified 4-Jan-16
2015 Kentucky Alliance Unity Movement Celebration 12/15/2015
Created 14-Dec-15
Modified 14-Dec-15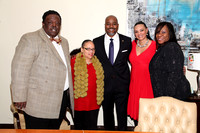 Louisville Urban League Annual Meeting 2015
Created 5-Dec-15
Modified 5-Dec-15
Barbara Atkins Family - Thanksgiving 2015
Created 1-Dec-15
Modified 1-Dec-15
Delta Louisville Alumnae Life Development Center 11/21/2015
Created 30-Nov-15
Modified 30-Nov-15
Treva's 60th Birthday Celebration - 11/14/2015
Created 16-Nov-15
Modified 16-Nov-15
LINKS - Louisville KY - 11/7/2015 - Marriott
Created 9-Nov-15
Modified 9-Nov-15
Jocelyn Marables 16th Birthday Party 11/6/2015
Created 10-Nov-15
Modified 10-Nov-15
EKU 2015 Reunion - Ensemble 48th Anniversary
Created 27-Oct-15
Modified 27-Oct-15 Psi Boule - Congressman James Clyburn Reception 10/23/2015
Created 30-Oct-15
Modified 30-Oct-15
NAACP Freedom Fund Banquet 2015
Created 26-Oct-15
Modified 26-Oct-15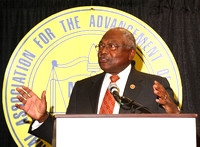 Male High School Class of 1970 - 45th Class Reunion Cruise
Created 19-Sep-15
Modified 19-Sep-15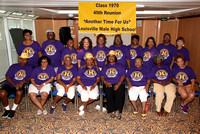 Willie Williams & Maggie Smith Wedding 8/1/2015
Created 7-Aug-15
Modified 7-Aug-15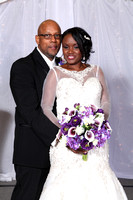 Charla Young - Power 2 Change Conference - Saturday - 9/19/2015
Created 23-Sep-15
Modified 23-Sep-15
Charla Young - Power 2 Change Conf. Reception - Friday 9/18/2015 4th St Live
Created 23-Sep-15
Modified 23-Sep-15
The Ye Ole Esquire Club Banquet 6/13/2015
Created 14-Jun-15
Modified 14-Jun-15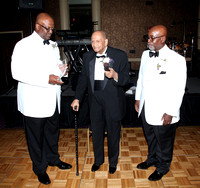 Louisville Urban League Press Conference - Sadiqa Reynolds, President
Created 12-Aug-15
Modified 12-Aug-15
Senator Gerald & Kathie Neal Derby Scholarship event
Created 5-May-15
Modified 5-May-15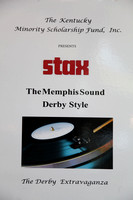 Weddings
Created 20-Aug-12
Modified 20-Aug-12
St Martin dePorres 1st Communion 4/26/2015
Created 29-Apr-15
Modified 29-Apr-15
28th Annual African American Catholic Leadership Awards Banquet
Created 11-Mar-15
Modified 11-Mar-15
Black Achievers 2015 Banquet - 3/1/2015
Created 3-Mar-15
Modified 3-Mar-15
The MOLES, Inc - 1/24/2015 Installation Meeting
Created 27-Jan-15
Modified 27-Jan-15
National Council of Negro Women MLK breakfast
Created 17-Jan-15
Modified 17-Jan-15
Catholic - African Amer. Ministries & Male Ministries
Created 13-Jan-15
Modified 13-Jan-15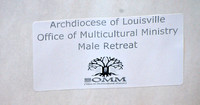 Girl Friends, Inc. - St Charles Exchange - Christmas 2014 Reception
Created 23-Dec-14
Modified 23-Dec-14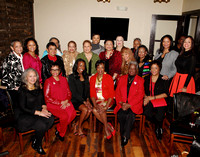 Angela Davis - KY Alliance Against Racist & Political Repression
Created 21-Dec-14
Modified 21-Dec-14
3rd Archdiocesan Black Catholic Congress
Created 15-Dec-14
Modified 15-Dec-14
Louisville Chapter "The Girl Friends, Inc." 2014
Created 6-Dec-14
Modified 6-Dec-14
Yearlings Club - 11/1/2014 - Seelbach Hotel
Created 3-Nov-14
Modified 3-Nov-14
NAACP Freedom Fund Banquet 2014
Created 28-Oct-14
Modified 28-Oct-14
Wedding: Bryan & Madison Litton & Eric & Ida Smith
Created 20-Nov-15
Modified 20-Nov-15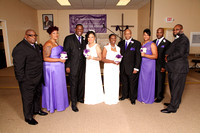 Senator & Gerald & Kathy Neal Derby Extravaganza 2014
Created 5-May-14
Modified 5-May-14
2014 Black Achievers Banquet - 2/22/2014 - Ramada Plaza Conf. Center
Created 24-Feb-14
Modified 24-Feb-14
Who's Who Louisville 12/17/2015
Created 19-Dec-15
Modified 19-Dec-15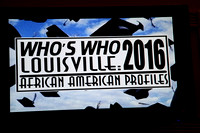 LCCC 2015 Annual Report event 5/19/2016
Created 19-May-16
Modified 19-May-16
LCCC 4K Run - Teen Leadership Council 5/2016
Created 25-May-16
Modified 25-May-16
Little Flock Baptist Church Pastoral Anniversary
Created 23-May-16
Modified 23-May-16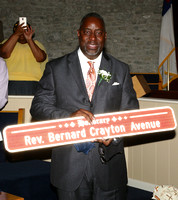 Lynn Johnson - Graduates - 2016
Created 31-May-16
Modified 31-May-16
LCCC WIZ Production - 7/29/2016 photographs
Created 29-Jul-16
Modified 29-Jul-16
The Arthur M. Walters Bridge Builders Project 10-2-2016
Created 8-Oct-16
Modified 8-Oct-16
The Ladies Sing the Blues - 11/6/2016
Created 8-Nov-16
Modified 8-Nov-16
Heroes of Hope Awards Luncheon - 11/15/2016 - Catholic Enrichment Center
Created 16-Nov-16
Modified 16-Nov-16
Wedding: Mr. & Mrs. Guy & Radiah Briton
Created 21-Nov-16
Modified 21-Nov-16
Black Achievers Senior's Photo session 12/10/2016
Created 11-Dec-16
Modified 11-Dec-16
Black Achiever Seniors - Photo Session 1/14/17
Created 14-Feb-17
Modified 14-Feb-17
Terry Silvers Family - 12/27/2016
Created 28-Dec-16
Modified 28-Dec-16
Manfred Reid Sr, - Dr. Martin Luther King Freedom Award
Created 16-Jan-17
Modified 16-Jan-17
32nf Annual Archdiocesan Community Wide Rev. Dr. Martin Luther King Jr. event
Created 16-Jan-17
Modified 16-Jan-17
The Evolution of Gospel Music - Greater New Hope Christian Center - 2/4/2017
Created 6-Feb-17
Modified 6-Feb-17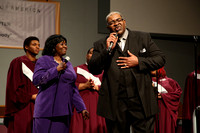 Photo Session - 2/11/2017 - 30th Annual African American Catholic Banquet
Created 19-Feb-17
Modified 19-Feb-17
Emmanuel Baptist Church Valentine Black Tie event 2/11/2017
Created 18-Feb-17
Modified 18-Feb-17
Ira Salls, McDonald's Owner - Staff/Property Pictures 4/142017
Created 16-Apr-17
Modified 16-Apr-17
LCCC - JOBS Fair
Created 23-Apr-17
Modified 23-Apr-17
LCCC - Dr. Gracie Wishnia House Party
Created 23-Apr-17
Modified 23-Apr-17
Robert Tinnin 74th Birthday Celebration - 3/31/2017
Created 3-Apr-17
Modified 3-Apr-17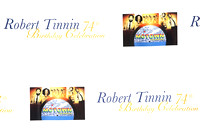 LCCC Press Conference - Russell Arts & Cultural District 4/24/2017
Created 24-Apr-17
Modified 24-Apr-17
Southern Fried Poetry Slam - 25th Anniversary - Lance Newman II, Host - 2017
Created 11-Jun-17
Modified 11-Jun-17
Mrs.Emily Thompson Birthday Celebration 6/13/2017
Created 16-Jun-17
Modified 16-Jun-17
Nairobi, Noa & Jordan Birthday in NC - 6/17/2017
Created 18-Jun-17
Modified 18-Jun-17
LCCC Summer Vision (Photo & Video) 2017
Created 24-Jun-17
Modified 24-Jun-17
Black Achievers Program 1st Class Reunion 6/24/2017
Created 29-Jun-17
Modified 29-Jun-17
Ann Bowden, WLKY - Who's Who Louisville - 2017
Created 3-Jul-17
Modified 3-Jul-17
Ky. Kujenga 2017 Bellarmine University
Created 30-Jun-17
Modified 30-Jun-17
6th Annual Riverview Independence Festival - Councilman Rick Blackwell-7/1/2017
Created 5-Jul-17
Modified 5-Jul-17
Chantay Wickliffe family photo session 7/6/2017
Created 7-Jul-17
Modified 7-Jul-17
Project One Photo Session 7/8/2017
Created 8-Jul-17
Modified 8-Jul-17
LCCC Talk Cyber Camp 7/14/2017
Created 16-Jul-17
Modified 16-Jul-17
LCCC - Transformational Tuesday - 7/18/2017
Created 19-Jul-17
Modified 19-Jul-17
Curtis & Sarita Fields Wedding August 31, 2017
Created 1-Sep-17
Modified 1-Sep-17
LCCC - Bellamine Volunteers at MiniVersity DT 08232017
Created 23-Aug-17
Modified 23-Aug-17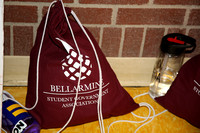 Green Castle Baptist Church Committee 09032017
Created 3-Sep-17
Modified 3-Sep-17
Catholic - Hispanic Eucuentro - 9/16/2017
Created 17-Sep-17
Modified 17-Sep-17
Emmanuel Baptist Church - Pastor's 11th Anniversary Banquet 9/22/17
Created 23-Sep-17
Modified 23-Sep-17
Leonard Yates Construction LLC
Created 30-Aug-17
Modified 30-Aug-17
Eastern Kentucky University (EKU) Ensemble 50th Year Celebration
Created 22-Oct-17
Modified 22-Oct-17
LCCC Economic Development Summit 2017
Created 23-Oct-17
Modified 23-Oct-17
Dr. Renee Campbell Photo Session 10/24/2017
Created 26-Oct-17
Modified 26-Oct-17
LCCC Neighborhood Summit Presentation 10/28/2017
Created 29-Oct-17
Modified 29-Oct-17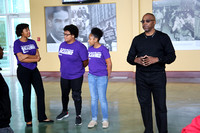 Erica Denise Entertainment Concert
Created 1-Nov-17
Modified 1-Nov-17
Ryan & Nicole Wevers Wedding
Created 7-Nov-17
Modified 7-Nov-17
Civil Rights Hall Of Fame 2017 - Kentucky Commission on Human Rights
Created 25-Sep-17
Modified 25-Sep-17
LCCC Christmas Carol Cast Head Shots 11/13/2017
Created 14-Nov-17
Modified 14-Nov-17
LCCC Teen Leadership Council ACT Prep event 11/18/2017
Created 25-Nov-17
Modified 25-Nov-17
Little Flock Baptist Church 150th Anniversary Service 11/19/2017
Created 29-Nov-17
Modified 29-Nov-17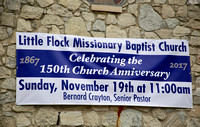 LCCC Teen Leadership Council Cookie Project
Created 4-Dec-17
Modified 4-Dec-17
4th Archdiocesan Black Catholic Congress - 12/9/2017 - Flaget Center, Lou. KY.
Created 11-Dec-17
Modified 11-Dec-17
Archie Dale & the Tones of Joy
Created 7-Feb-18
Modified 7-Feb-18 LCCC - Black Family Conference 2018
Created 26-Feb-18
Modified 26-Feb-18
LCCC Job Fair 03262018
Created 27-Mar-18
Modified 27-Mar-18
Mattie Jones Street Dedication
Created 10-May-18
Modified 10-May-18
Easter 2018 - Bennett, Ducking, Jackson Family
Created 3-Apr-18
Modified 3-Apr-18
LCCC - Youth for Technology - 3D printing for Girls - Spring Break 2018
Created 3-Apr-18
Modified 3-Apr-18
Catholic Directory Photo Session 04072018 - Catholic Enrichment Center
Created 27-May-18
Modified 27-May-18
Janee Perks Book Signing - "I'm No One's Girlfriend & Obedience Got Me Here"
Created 10-May-18
Modified 10-May-18
George Demaree & Dallas Jordan Wedding Rehearsal April 27, 2018
Created 27-May-18
Modified 27-May-18
Alexsis Carter Graduation/Army Officer Commission Celebration 5/18/2018
Created 27-May-18
Modified 27-May-18
LCCC 2018 Annual Meeting & Dr. Lyman T. Johnson Awards Celebration 5/16/2018
Created 17-May-18
Modified 17-May-18
LCCC Kindergarten Readiness Summit - 5/12/2018
Created 14-May-18
Modified 14-May-18
LCCC School Age Youth Closing Program 5/24/2018
Created 25-May-18
Modified 25-May-18
LCCC Head shots "Once on this Island" production 06202018
Created 21-Jun-18
Modified 21-Jun-18
Clarence & Harlina Trumbo Jr. Wedding & Reception 6/23/2018 - Paris KY
Created 15-Jul-18
Modified 15-Jul-18
Rev Anthony French Sr. 75th Birthday Celebration Cruise - June 22, 2018
Created 15-Jul-18
Modified 15-Jul-18